Your Identity Can be Stolen from Your Mac in Any Moment...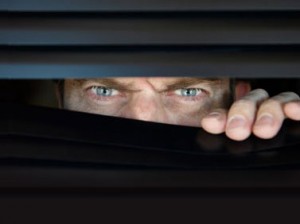 Imagine how you'd feel if your identity, bank account, and credit cards, were all stolen and used by someone who gained access to your Mac. You would, no doubt feel violated, vulnerable, and angry. Unfortunately, as bad as that scenario is, it can actually get worse. Theft of your private photos, emails, chats, or web searches, can be used to harm your reputation, relationships, or business.
After such a theft has occurred, it is natural to be agitated, but not just with the perpetrator, at yourself as well. This is because you know that whatever private information was stolen, it was something you could have prevented. Not just by being more careful with what you keep on your Mac, but also by using Mac privacy software, like Stellar Wipe Mac, to keep your private life and private information, genuinely private.
Do You Need Mac Privacy Software?
Although most people use Mac privacy software to keep their financial information safe, there are other reasons to use it too. One reason may be that you share your Mac with your family members, who may or may not be snoopy. Either way, using the privacy software can help you avoid a potentially embarrassing situation; such as a family member that just happens to come across an adult themed website you accidentally visited that one time.
Other situations that warrant the use of privacy software, include your Mac being donated, sold, or recycled. In these cases, you need to completely and permanently erase any data before getting rid of it. This can be done by using a privacy program, like Stellar Wipe, that is able to do a complete data wipe, making it impossible for anyone to recover data from it.
Some people feel they do not need a Mac privacy software program because they're not doing anything seedy, therefore, they feel they have nothing to hide. However, even though you're not doing anything legally, or morally wrong, doesn't mean you have nothing to hide. As long as you have anything of value on your Mac, monetary or otherwise, you risk losing it if you do not have privacy protection on your Mac.
How Do Privacy Software Programs Work?
The right privacy software will help you maintain privacy by deleting nearly any trace of your activity on your Mac computer. Every time you access the Internet there are a number of tracks you leave behind. The Internet privacy element on the privacy software will clean up cookies, search history, instant messages, form values, temporary Internet files, downloaded files and more. Doing all of this deleting, may make you worry. But, if you have the right software there will be a feature included that won't allow you to delete critical system files.
Privacy protection extends to nearly everything you do on your computer offline as well. On your Mac, it can permanently delete sensitive files or folders, remove clutter, recent file histories, installation logs, console logs, access logs, unused space, or even completely wipe an entire hard drive. These tasks can be done on command, or by scheduling the program to wipe the item you choose, at a particular time each day.
With all the right features, such as those already mentioned, the privacy software will not only keep it private, it will also increase the performance of your Mac. This side benefit is due to the removal of information, especially any data that was serving as clutter, or wasted space. Because the privacy software overwrites deleted files so that they can never again be recovered, you should be very sure that you no longer need anything in that file.
Which Mac Privacy Software Program Should I Use?
Stellar Wipe is the best overall computer privacy software for your Mac. What makes it best is that it includes all the right features mentioned above, including protection and privacy for your Mac both online and offline. Its ease of use, also helps to put it ahead of the few other Mac privacy software programs.
By getting Stellar Wipe, you will protect your sensitive information and maintain a high level of privacy. You will also be able to rest easier at night, knowing that all of your private information will still be private when you wake up. With its multiple features, magnificent power, stellar effectiveness, and affordable price, Stellar Wipe is the best privacy software you will ever find for your Mac.